Sarah Atkinson, MNINH Dip Phyt
Medical Herbalist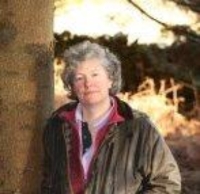 Jane Alexander, MA, PGCE
Energetics Practitoner, Soul Worker & Teacher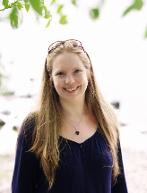 I qualified as a medical herbalist 20 years ago after completing a 4 year full time herbal course at the School of Phytotherapy. My training explored the mind /body connection – how we feel emotionally is often reflected in our health. The herbs I use are whole plant extracts usually in alcohol but if this isn't appropriate I use teas or creams as well.
The Herbalist's Approach
Medical Herbalists are trained in the same diagnostic skills as orthodox doctors but take a more holistic approach to illness. The underlying cause of the problem is sought and, once identified; it is this which is treated, rather than the symptoms alone.. Herbalists use their remedies to restore the balance of the body thus enabling it to mobilise its own healing powers.
The first consultation will generally take at least an hour. I will take notes on the patient's medical history and begin to build a picture of the person as a whole being.
The second appointment may follow in two weeks, subsequent ones occurring monthly. This can if appropriate take the form of a telephone appointment and medication can be sent through the post if you do not live in the area.
First Consultation: £45
Subsequent Consultations £30
Herbs are extra
(Usually between £3 - £12 dependent on your needs)
At the heart of my work lies connection to Source and it is from this foundation that I design, create and lead my Reiki courses, crystal healing workshops, a wide range of transformational workshops and my one-to-one therapy sessions.
I found Reiki my early twenties, when my stressful working life as a secondary school teacher started to take its toll on my mental, emotional and physical health. Reiki has changed my life and wellbeing quite literally and it is my personal experience of change that informs my therapeutic practice.
I seek to foster within the people I work with a radical spirituality - a living, breathing, changing, dancing spirituality which is cut adrift from systemised belief, controlled religion, group or tribal identity and honours each as a unique individual as well as a part of the pulsating whole. I recognise that the path of radical spirituality is a hugely challenging one as we cannot walk in the footsteps of others - we may have leapt off from their shoulders but the path we fashion must be our own. For me, this is the challenge of the spiritual path. I believe that it is through better knowing the self, that we come to know the Self that is God/Goddess/ – Source
I work intuitively with a combination of Reiki energy, crystals, energy sprays, sound, breath and words in order to facilitate energetic change. In addition, my treatments can use massage as a basis. Working with soul to me means working with a deep appreciation of all that we are – body, mind, emotions, present, past and future. I use a range of guided techniques to move you deeply within your awareness of your Self to allow personal insights and understanding to arise.
One-to-one 1 hour sessions £45

Massage from £65